Taught by industry professionals, this BA (Hons) degree course is a fantastic way to learn all the skills you need to become a successful actor on both the screen and the stage.
This is an exceptional vocational course where you will learn and train as a working actor, developing your acting technique for stage, screen and audio as well as learning skills that will make you a versatile working actor, developing your abilities for the trade alongside experts as well as learning all the relevant acting techniques. You'll get to take to the stage at established fringe venues, tour schools, and perform at industry showcases in some of the most famous theatres in both Manchester and London.
You'll benefit from state of the art facilities, training with some of the best in the business and audition skills taught by industry professionals. Most importantly, you'll leave this three-year course with a wealth of experience and a professionally produced showreel and audioreel.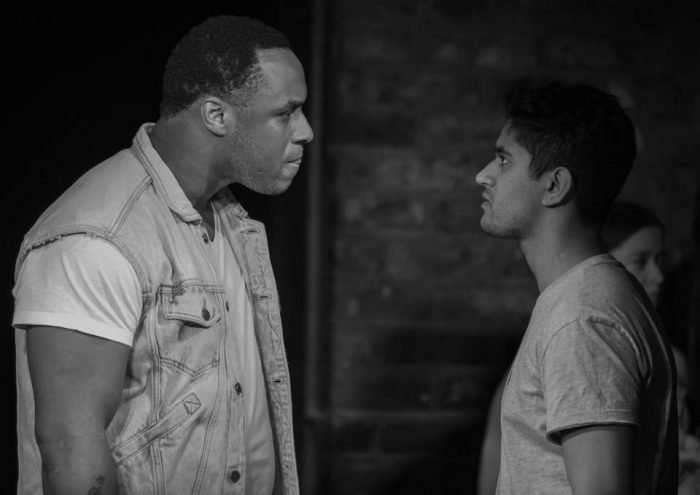 How you'll learn
Our courses are designed to give students the best possible chance for success to enter the industry. Each course has its own unique way of doing this, but ultimately each one follows the same tried and tested formula.
Year One
Skills and Technique
Year Two
Challenges and Projects
Year Three
Professional and Specialism
Further Details
Please select an accordion below for more information:
Academic Entry Requirements:
Up to 3 levels which are equivalent to 96 UCAS points
A BTEC Level 3 National Diploma/Extended Diploma with Merit, Merit, Merit
BTEC Level 3 National Certificate/Extended Certificate with Distinction, Distinction in a performing arts related subject area, or an equivalent level 3 qualification with appropriate content.
We strongly recommend that all applicants have GCSE English Language and Mathematics grades A*-C or level 9-4.
All applicants are invited to audition, which will then determine entry to the programme.
For overseas applicants or for those for whom English is a second language, a proficiency in English, both written and spoken, is essential. The college requires such students to demonstrate an IELTS score of 6.0. Entry to this pathway at levels 5 and 6 can only happen in exceptional circumstances, and given its intensive training in years 1 and 2, this programme is not a standard top-up route for foundation degree graduates.
Non-Academic Entry Requirements
In order to assess your potential as a performer all applicants at The Arden are required to audition. Each course has its own unique way of auditioning in order to ensure we see your full potential at audition. For a more detailed overview of our audition processes on our programmes please click here.
The course is practical with the typical module broken down into 80% Practical and 20% written. This may include:
Written evaluations
Professional discussions
Annotated scripts
Character studies.
Alongside the practical work you will study context and guidance which prepares you academically for a final research project at level 6.
The fees for this BA (Hons) degree in Acting are currently £8,900 per year.
See more about fees, finance and funding on UCEN Manchester website here. 
All courses are fundable through Student Finance England.
All of the books required for the course are available from the library. However, many students choose to buy some of the core textbooks for the course and/or a laptop. Students may also need to print their assignments and other documents. Campus printing costs start from 5p per page. Estimated costs are £300 for a laptop up to £100 each year for books and printing.
You will probably have most of the clothing/dancewear/footwear you require for the course, but we recommend budgeting £100 for any additional you may need.
In the third year of your course we recommend budgeting £500 for headshots, Spotlight and Equity membership, and showcase trip contributions.